Our ECG based non-invasive CGM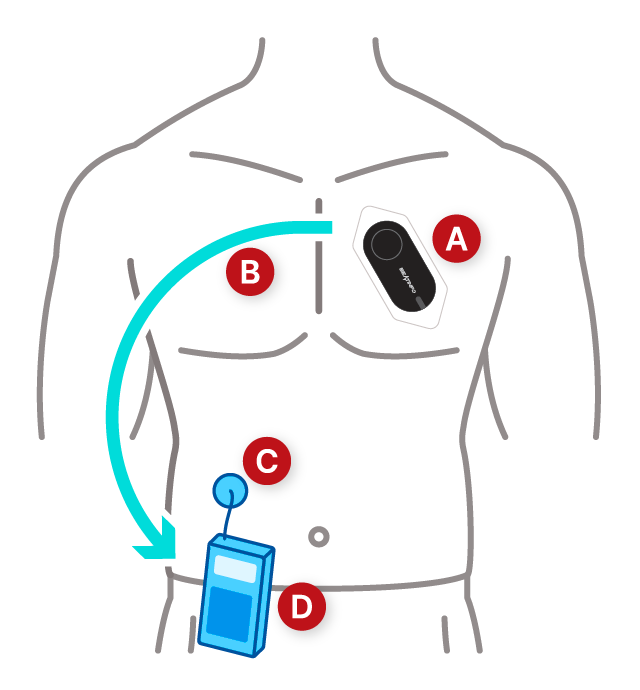 Non-invasive CGM vs Glucose Monitoring System
ECG-based glucose monitoring has shown promise as a non-invasive alternative to traditional methods
Non-invasive CGM
Non-invasive
Continuous monitoring
No calibration required
No waste, no pollution
| Current CGM | Fingerstick Sample |
| --- | --- |
| Invasive | Invasive (painful) |
| Continuous monitoring (latency) | Non-continuous |
| Calibration required | - |
| Waste, pollution | Waste, pollution |
Correlation between ECG and blood glucose level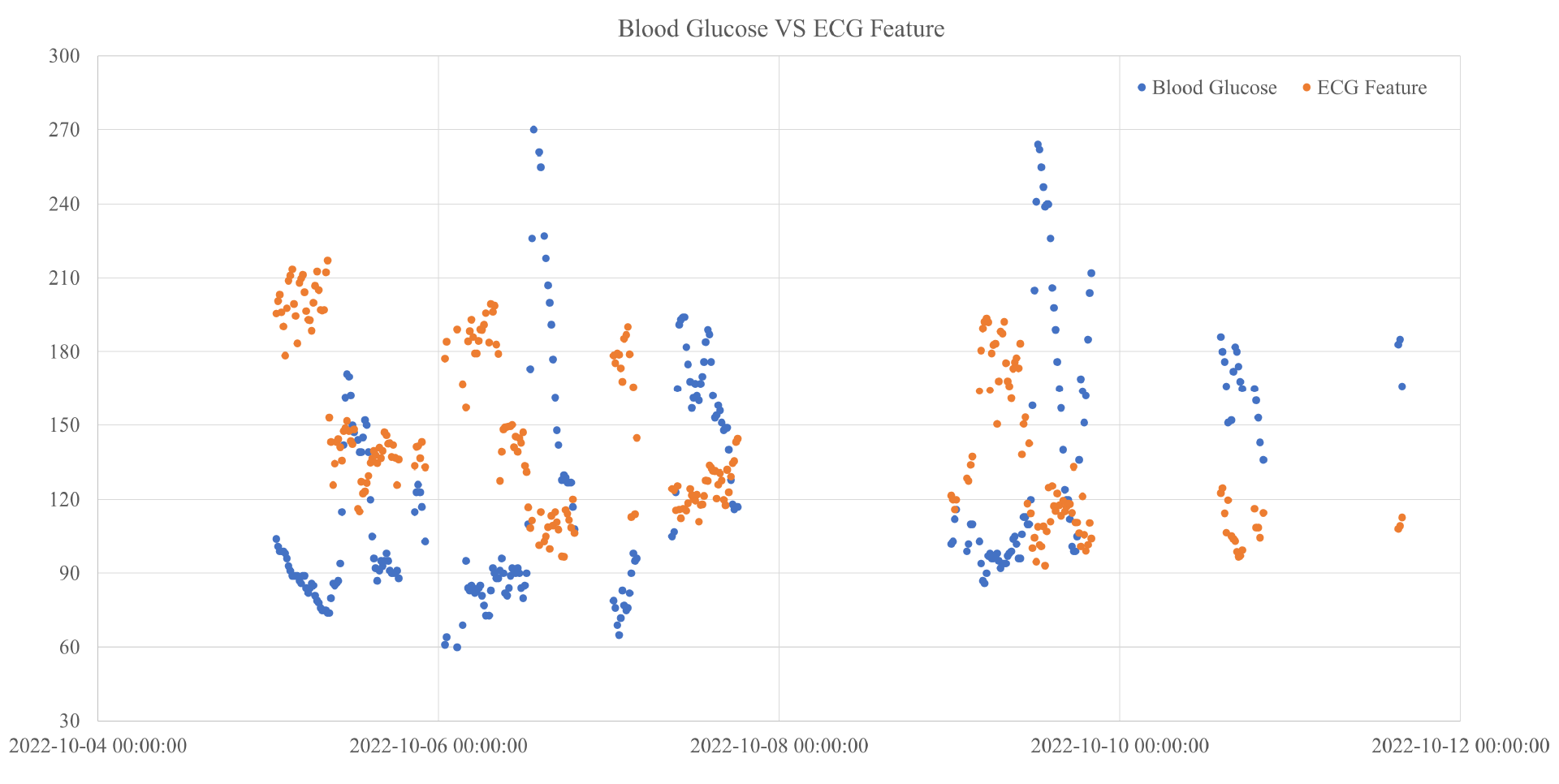 In the time chart, we have observed a clear negative correlation between glucose and certain ECG features.
A lightweight and non-invasive wearable device that monitors heart and physiological conditions.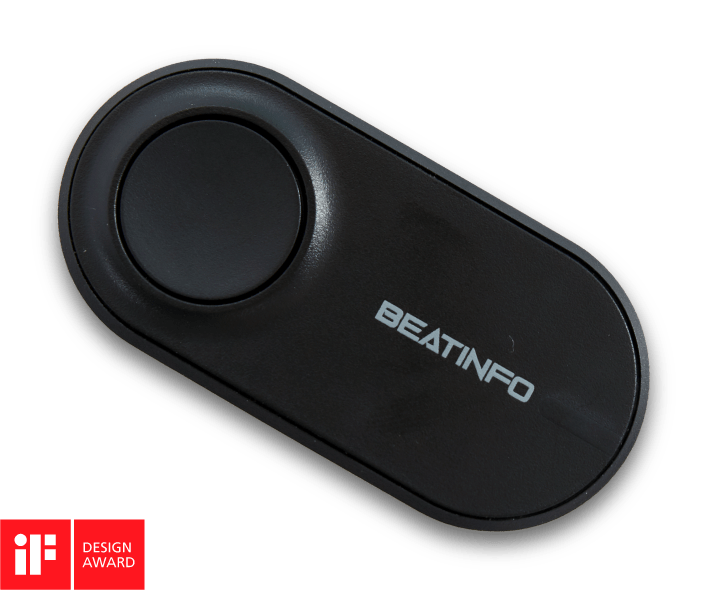 Enables medical care institutions to easily monitor patients' health conditions, featuring ECG, notifications, and more.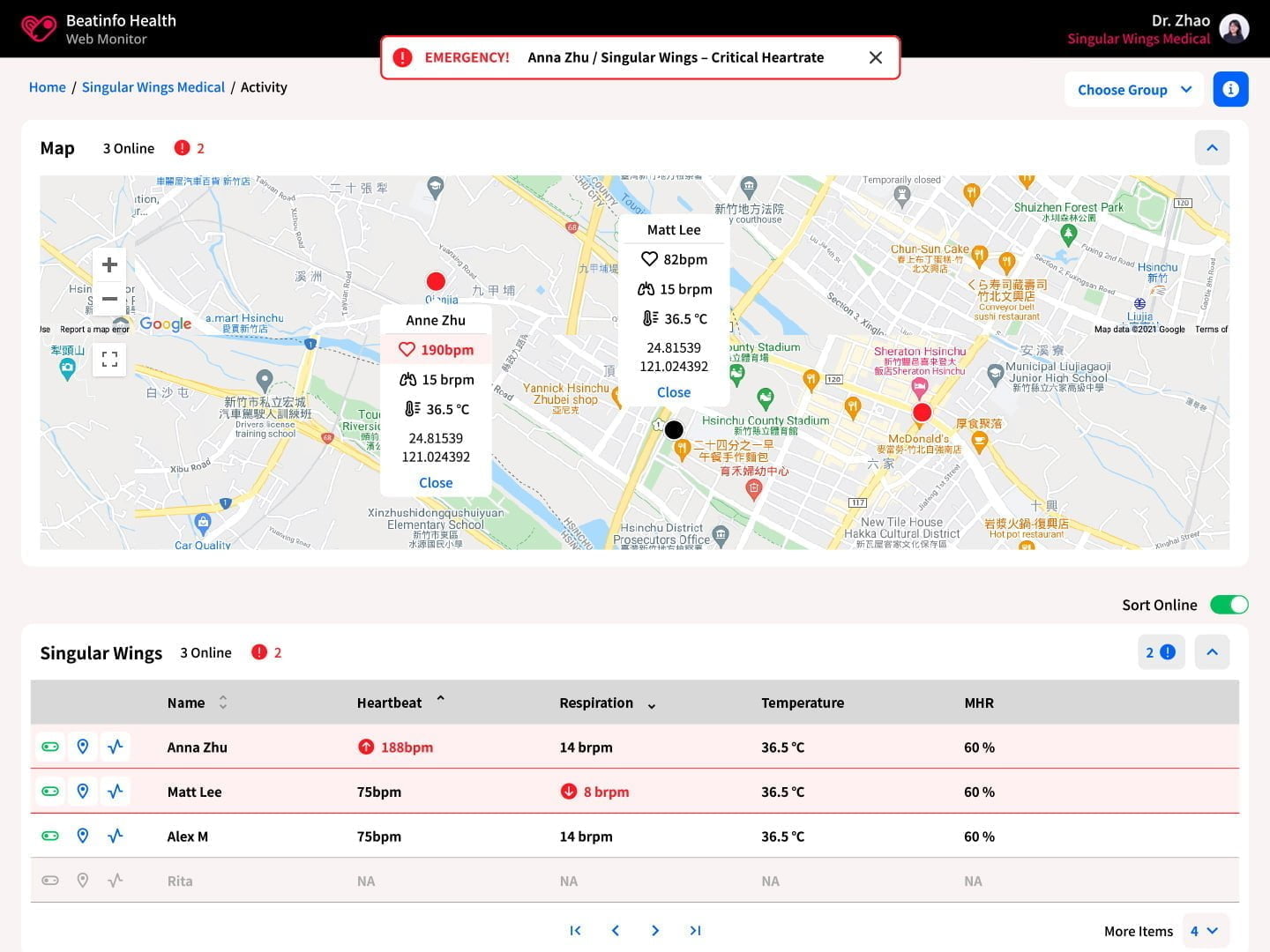 Do you want to know more?