BEATINFO Pets features customized and diversified notifications for up to 4 pets.
BEATINFO ECG Sensor uses wireless technology so there is no need for additional cables or equipment.
BEATINFO ECG Sensor can be placed over the pet's skin using the anti-allergic patch, for the owner's tranquillity.
BEATINFO ECG Sensor is lightweight with just 15gr.
All the physiological data are stored on our Web Console (cloud) providing even more monitoring features.
| BEATINFO ECG | SPECIFICATIONS |
| --- | --- |
| Dimensions | 58.5 x 28.5 x 9.9 mm |
| Net Weight | 15g (0.53 oz) |
| Heart Rate | 30~240 bpm (±1 bpm) |
| R-R Interval | 250~2000 (±10%) ms |
| Connectivity | Wireless 2.4GHz |
For the complete list of specifications and other information, please download the manual.
Enables medical care institutions to easily monitor patients' health conditions, featuring ECG, notifications, and more.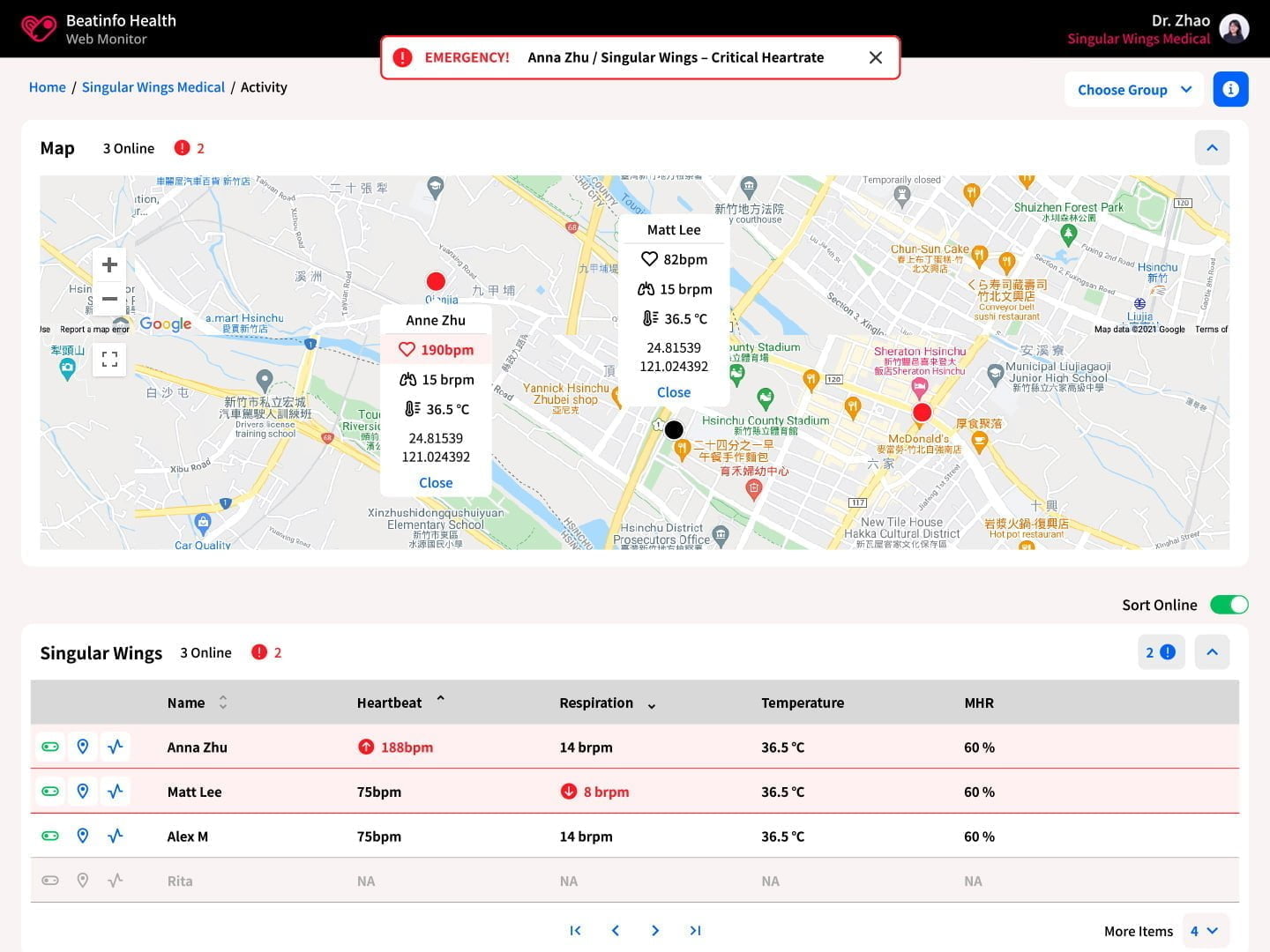 A lightweight and non-invasive wearable device that monitors heart and physiological conditions.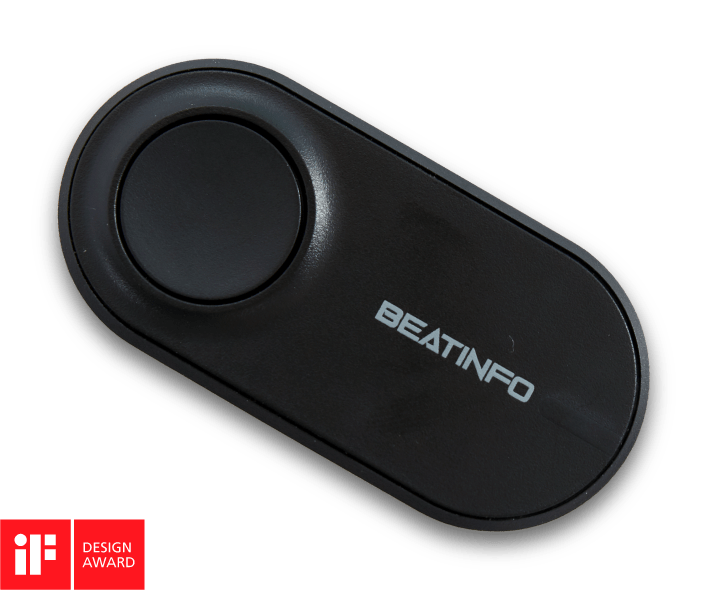 Do you want to know more?